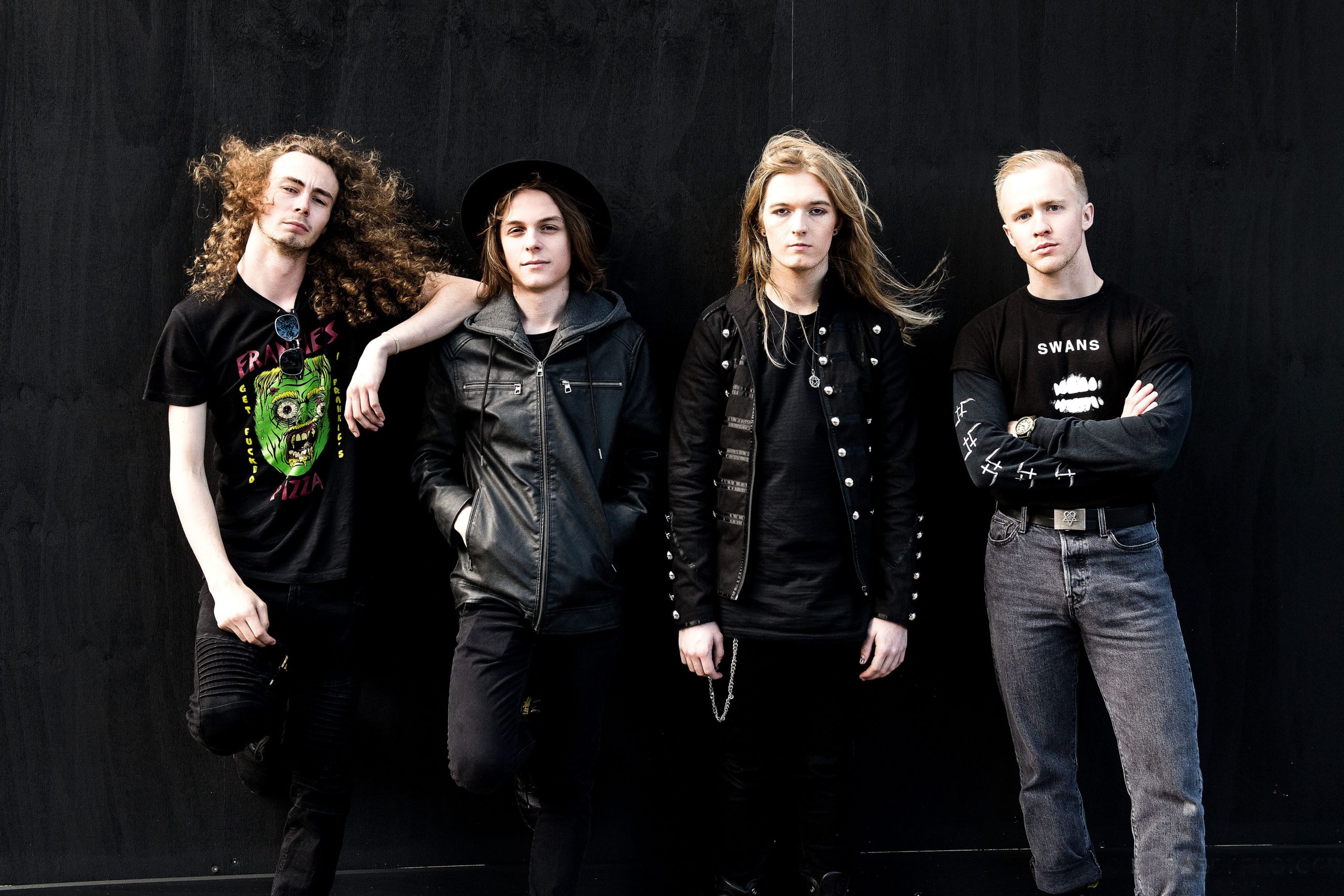 October Featured Artist
The band
SLEEP WITH THE STARS
Why do you decide to click on one song over another when you are scrolling through the playlists?

Today I decided to click on one of the many emails that comes into the RoxFM studio and have a listen to the new single from Hard Rockers The Witching Hour?

Maybe it was the name that caught my attention (October – Witching!) but it was most definitely the music that held my attention.

Hard rock along with song themes worth listening to. I had to find out more.


Tara Campbell, temporarydreamer.com, stated "for fans of Silverchair, fused with the Glam rock of Twisted Sister, The Witching Hour displayed a refined set" when she caught them live at the Newcastle Hotel in Newcastle, NSW.

Hailing from Gosford in NSW the band consists of:
Taime Marsh – Vocals & Guitar
Bradley Hughes – Bass & Keyboard
Kyle Fardell – Guitar
Bailey Graeber – Drums

As their bio correctly states: NSW outfit The Witching Hour create a timeless brand of Hard Rock and display musical maturity well beyond their years. The band are only in their mid teens and so we can expect much more to come from the town of Gosford NSW.
| THE WITCHING HOUR |

CENTRAL COAST ROCKERS RELEASE NEW SINGLE 'SLEEP WITH THE STARS'

Central Coast based Rockers The Witching Hour have just released their formidable new single
'Sleep With The Stars'.
The single touches on the connection between crippling mental illness and homelessness in Australia.

The Witching Hour create a timeless brand of Hard Rock and display musical maturity well beyond their years.
From teenage dreams to the law of attraction, the genesis of The Witching Hour was spawned on the Central Coast of NSW in the Australian town of Gosford.

The band debuted in 2019 with the release of their single 'Lay You Down'. The single quickly reached No.1 on the Triple J Unearthed charts.
The boys have since released two more singles ('Under My Skin' and 'The Ritual') which both topped the charts on Triple J Unearthed. With three consecutive No.1's within 12 months, The Witching Hour ranked 11th out of the Top 20 Most Played on Triple J Unearthed 2019.

New single 'Sleep With The Stars' is available on all major online stores.

"This turned my bones to dust and my blood to sludge. A real torrent of old school hard rock beef."
Dave Ruby Howe – Triple J


https://www.thewitchinghourofficial.com/