Congratulations to Jamie Breward, our recent winner for the Community Champions Awards!
Jamie has been heavily involved in RoxFM, working behind the scenes to help improve the IT, software and functions of the station.
Jamie has been awarded $100 from The Mader Group to donate to a charity/organisation of his choice. Jamie has chosen to donate this to RoxFM. Thank you for your contributions to the community of Roxby Downs.
The Community Champion Awards are judged quarterly and you can make a nomination for a Community Champion and/or a Young Community Champion, it is very easy, online form available at the link below:https://www.roxbydowns.sa.gov.au/…/communitychampionawardsMader Group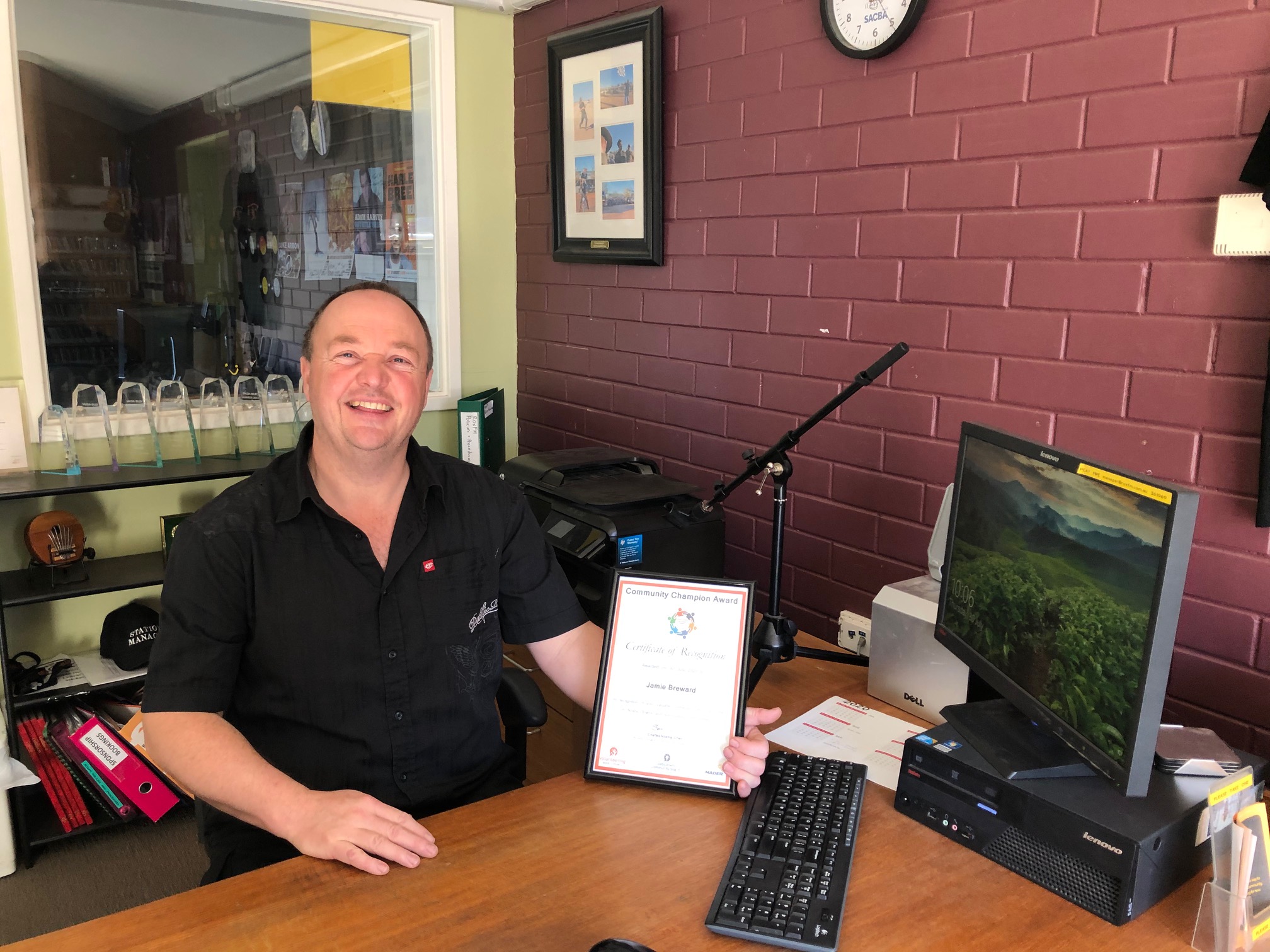 Photo: Jamie with his award in the RoxFM studio.